West Coast Music Magazine
A la rencontre de l'éditeur Nick Mawson
Original conversation also available in English. Click here !
Un parfum de côte californienne flotte sur la presse musicale ! "West Coast Music Magazine" est un magazine trimestriel en anglais sur le mouvement musical West Coast. Un genre… que dis-je, un concept magique qui se nourrit de diverses influences et dont l'unité historique et géographique – la côte Californienne (principalement Los Angeles) – se distingue essentiellement sur des enregistrements musicalement impeccables. Le rock californien ne manque pas de nourrir l'imaginaire collectif par une accumulation de clichés glamour, de filles en Harley-Davidson ou de surfeurs en vans Volkswagen. Toute une génération rêve encore de ces harmonies parfaites que les Américains écoutent en FM, le toit ouvert et les cheveux au vent, glissant de Los Angeles à San Francisco sur l'asphalte fumant de Highway 1.
La couverture du magazine annonce un éventail de déclinaisons de styles West Coast Smooth, Fusion Grooves et Midnight Disco. Artistes, groupes et labels du monde entier estampillés "West Coast" et "California Groove" sont les bienvenus au fil de la pagination. Ces productions pointilleuses aux harmonies vocales parfaites, qui ont souvent suscité intérêt et admiration de la part de la critique internationale, sont présentées dans ce magazine créé en 2015 par Nick Mawson.
« La flamme du groove californien est toujours extrêmement vive aujourd'hui »
Beaucoup se souviendront des seventies et de la décennie suivante, lorsque les radios FM diffusaient la musique de Michael McDonald, Steely Dan, The Eagles, Toto, America ou encore Hall & Oates et lorsque la côte californienne vibrait au son de "California 1", un hymne envoûtant de Con Funk Shun. Vous serez heureux d'apprendre que la flamme du groove californien est toujours extrêmement vive aujourd'hui grâce à ce beau magazine en quadrichromie, disponible aussi en téléchargement. Vous allez surfer de Brian Wilson à l'épatante révélation des Young Gun Silver Fox et découvrir le savoir-faire West Coast français avec Gaël Benyamin et Geyster ou le Besançonnais Jérôme Beuret de Louis Lake. Les artistes géniaux et raffinés présentés dans ce magazine illuminent la vie avec leurs albums flamboyants d'hier et d'aujourd'hui. Un parfum de côte californienne flotte sur la presse musicale telle une "Summer Breeze", la fameuse chanson de Seals & Crofts sortie l'été 1972. La scène américaine rock des années 70-80 est-elle de retour ? J'ai eu le plaisir de m'entretenir avec Nick Mawson, fondateur de "West Coast Music Magazine". Un English Man in L.A. qui se définit comme un éditeur rêveur et vagabond.
Un entretien avec Nick Mawson
---
Par Frédéric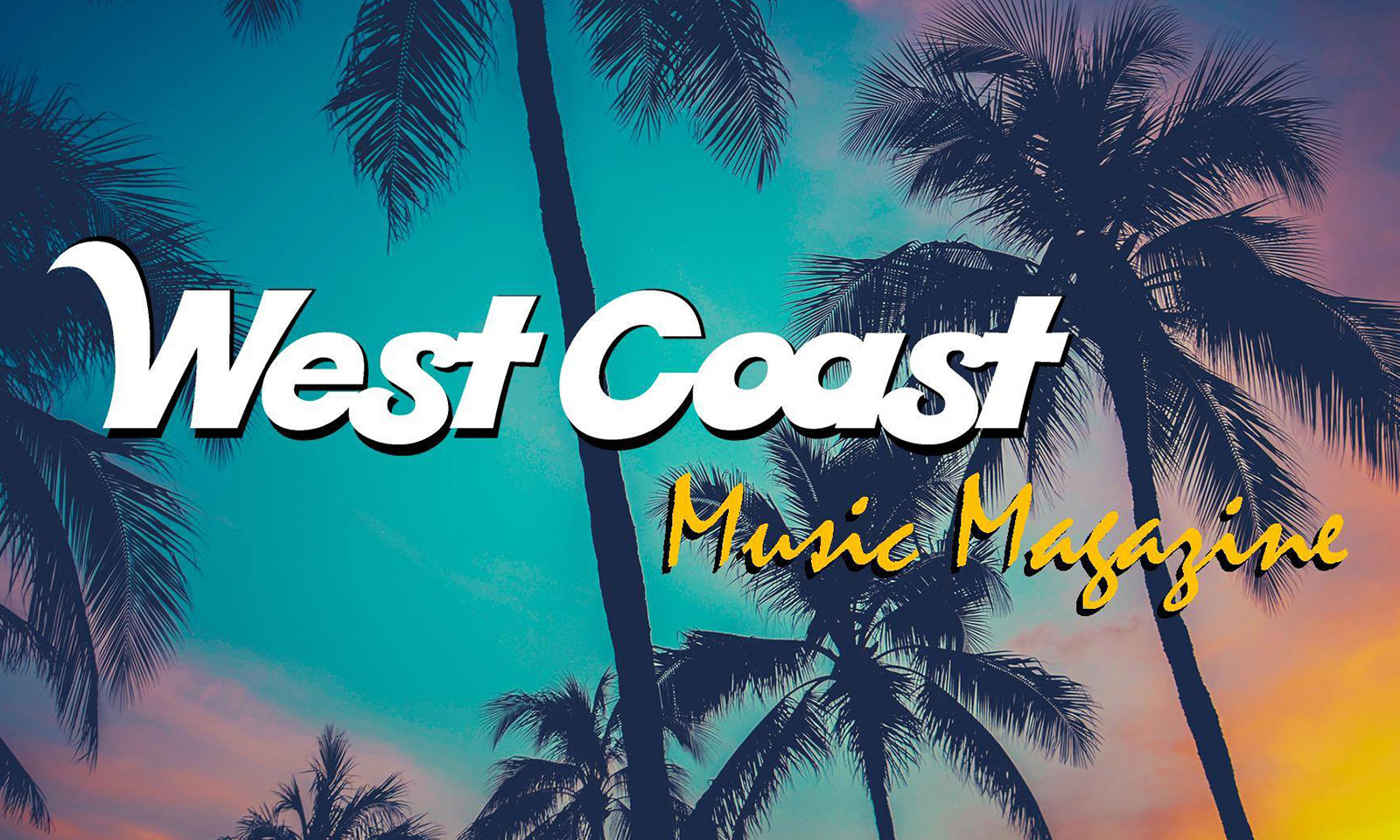 Q. Êtes-vous né sur la côte ouest ?
R. Malheureusement, je ne suis pas né quelque part sur la côte ouest des Etats-Unis, ma maison est au Royaume-Uni. Je serais bien heureux d'en permuter le climat pour le soleil de Californie ! J'ai toujours vécu en Angleterre. J'ai toutefois voyagé durant ma vie dans le monde entier dans plusieurs endroits passionnants et la musique West Coast me rappelle de merveilleux moments.
Q. Comment la musique est-elle devenue un facteur important dans votre vie ?
R. J'ai toujours aimé la musique depuis mon plus jeune âge et, au fil des ans, la musique West Coast a été un genre pour lequel je suis toujours tombé amoureux, encore et toujours ! Mes premiers souvenirs de musique étaient d'entendre The Carpenters dans le poste de radio de ma grand-mère au début des années 70. J'ai toujours aimé la voix de Karen Carpenter et encore aujourd'hui. Je pense que la première chanson que je me souvienne avoir entendu était « Yesterday Once More ». Comme un enfant des années 70, ça a été mon moment musical le plus merveilleux et, comme tous les enfants à la recherche d'une identité, j'ai aimé différents groupes à différents moments. Mais mon meilleur ami avait une sœur aînée qui écoutait tout le temps de la musique West Coast. Bien avant que j'entende parler de ce genre et sans même réaliser ce que c'était vraiment ! Elle écoutait David Soul, Andy Gibb, Bee Gees, Eagles, Olivia Newton John, Donna Summer, Barbra Streisand et d'autres encore. Son influence sur mes choix musicaux a été incroyable dans ma vie.
« J'aime écouter la musique avec laquelle j'ai grandi »
Q. Pensez-vous que la scène rock américaine des années 70 et 80 est de retour ?
R. Je ne pense pas qu'elle soit même partie, mais je pense personnellement que je suis plus attiré par des artistes connus et des albums de référence. J'aime écouter la musique avec laquelle j'ai grandi, parce qu'elle me rappelle toujours un moment et un lieu de ma vie. J'adore James Taylor, America, Hall & Oates et les Eagles. Mais, là encore, j'aime toute musique, donc mes goûts ne se limitent pas à la musique West Coast, mais juste à la bonne musique quel qu'en soit le genre.
Q. Que pensez-vous de la nouvelle génération française comme Geyster ou Louis Lake ?
R. J'adore les chansons de Gael Benyamin de Geyster. Il fut mon tout premier entretien pour "West Coast Magazine" et il a été merveilleux pour le temps et la confiance qu'il m'a consacré. J'adore ses premiers albums conceptuels et ses propres compositions. "Not An Ordinary Girl », son duo avec Ed Motta sur l'album "Knight Games Trilogy" sorti l'an passé, a été l'une des meilleures chansons de 2015. J'ai également été incroyablement chanceux d'interviewer Jérôme Beuret de Louis Lake et il a été très sympa, c'est très agréable de discuter avec lui. Je souhaite qu'ils retournent bientôt tous les deux en studio pour travailler sur de nouvelles compositions pour Nightshift, parce qu'ils composent très bien ensemble.
« Je crois vraiment soutenir les artistes à tous les niveaux »
Q. Est-ce qu'un magazine imprimé est essentiel pour aider la carrière d'un chanteur ou musicien ?
R. Voilà une question difficile pour y de répondre vraiment… Vous espérez qu'en offrant une couverture à des musiciens dans un magazine comme "West Coast", cela les aidera à atteindre un public plus large. De toute évidence, les gens comme Michael McDonald, Bill LaBounty et Kenny Loggins ont déjà tous une énorme base de fans, c'est donc un véritable honneur de les mettre en avant, mais ils n'ont pas nécessairement besoin de la publicité que nous pouvons leur donner. Mais nous faisons figurer dans chaque numéro la rubrique "Up & Coming…", qui couvre autant que possible de nouveaux artistes ou groupes qui correspondent au genre West Coast et j'aimerais croire que nous les aidons pour qu'ils obtiennent un peu plus d'une précieuse visibilité. Nous avons mis en avant Falqo, William Sikström et J. Canady pour le moment et le retour qu'ils ont eu a été incroyable pour les aider à acquérir un plus large public qui aime la West Coast. Je crois vraiment soutenir les artistes à tous les niveaux. Si leur musique est super, faisons-le savoir aux lecteurs !
Q. Avez-vous eu des expériences dans le monde de la presse avant ce magazine ?
R. Oui, j'ai écrit des articles auparavant. Mais, à l'origine, j'étais un jeune auteur-compositeur et, comme beaucoup de compositeurs, j'aime tout simplement l'excitation d'une création de trois minutes de magie pour une chanson. C'est vraiment la meilleure sensation au monde ! J'ai toujours beaucoup apprécié le côté créatif d'une composition et j'ai toujours aimé lire et écrire sur la musique aussi ! Donc, j'ai senti que le moment était venu de lancer West Coast Music Magazine car, comme moi, beaucoup d'autres personnes aiment la West Coast, mais ce genre est complètement négligé par la plupart de la presse musicale existante. Il se trouve que c'est un travail énorme, mais le soutien que j'ai eu des artistes, des groupes et des fans de "West Coast" a été incroyable.
Q. Miles Davis a dit : "La musique sonne toujours mieux quand vous savez qui la joue*".  Êtes-vous plutôt d'accord avec cette philosophie ?
R. Je pense qu'il serait très difficile d'être en désaccord avec Miles Davis ! Si je sais qu'un titre inclut David Foster, Jay Graydon ou Donald Fagen, je pense que je vais être certainement plus intéressé pour l'écouter, mais beaucoup de nouvelles chansons géniales ne cessent d'arriver ! Donc, je suppose simplement que si elles sont excellentes, c'est difficile de les éviter ! Si c'est de la bonne musique, peu importe qui la joue, je serai simplement très vite conquis !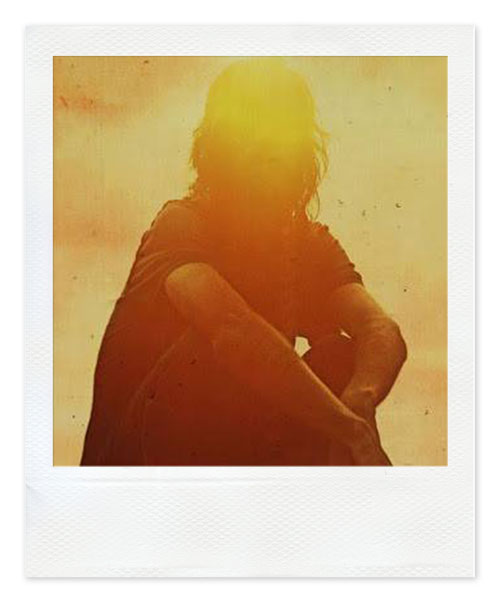 West Coast Music Magazine is a quarterly magazine in English for the West Coast musical movement. A kind of, if I may, magical concept informed by the diverse influences of the historical and geographical characteristics of the west coast of California (primarily Los Angeles). This music is very distinguishable by its perfect recordings. Californian Rock is brought to life by a collective images of glamor shots, girls on Harley-Davidsons and surfers in Volkswagen vans. A generation of Americans still dream of those perfect harmonies that they listened to on their FM radios, with the roofs of their convertables down and hair flying, gliding from Los Angeles to San Francisco on the steaming asphalt of Highway 1.
« You'll be pleased to learn that the flame of the West Coast music remains fierce today »
The cover of the magazine announces the range of styles from the Smooth West Coast versions, Fusion Grooves to Midnight Disco. Artists, bands and labels from around the world stamped « West Coast » or « California Groove » are welcome throughout the index. These intricate productions with perfect vocal harmonies that often aroused interest and admiration from international critics, are presented in this magazine created in 2015 by Nick Mawson.
Many will remember the best of the seventies and the following decade, when FM radio stations broadcast music of Michael McDonald, Steely Dan, Eagles, Toto, America or Hall & Oates and when the California coast resonated to the sound of « California 1 » the haunting anthem of Con Funk Shun. You'll be pleased to learn that the flame of the West Coast music remains fierce today through this fine magazine in full color, also available for download. You go surfing with artists from Brian Wilson to the amazing revelation of the Young Gun Silver Fox and also discover the know-how of the French West Coast artists such as Gaël Benyamin and Geyster or Jérôme Beuret from Louis Lake. These brilliant and refined artists illuminate life with their flamboyant albums of yesterday and today. A perfume of California coast is on the music press as a « Summer Breeze », the famous Seals & Crofts song released the summer of 1972. The 70/80's US rock scene is back? I had the pleasure of speaking with the founder of West Coast Music Magazine. An English man in L.A. that defines himself as a drifter, dreamer and editor.
A conversation with Nick Mawson
---
By Frederic
Q. Were you born in the West Coast?
A. Sadly, I wasn't born anywhere near the west coast of US, my home is in the UK. I would happily swap the climate I live in for the California sunshine. I have always lived in England, though I have travelled around the world to many exciting locations in my lifetime and it's always been the sounds of the west coast music that remind me of those wonderful times.
Q. How did music become an important factor in your life?
A. I have always loved music since being very young and over the years, west coast music has been the one genre that I keep falling back in love with all over again. My first memories of music were of hearing The Carpenters on my Grandma's radio back in the very early 70's. I still love Karen Carpenter's voice to this day. I think the first song I remember hearing was 'Yesterday Once More'. As a child of the 70's, it was the most wonderful time for music and like all kids finding their own identity, I loved lots of different bands at different times. But my best friend had an older sister and she would play west coast all the time. Long before it was even heard of and I kinda really liked it without even realizing what it was! She'd play David Soul, Andy Gibb, BeeGees, Eagles, Olivia Newton John, Donna Summer, Barbara Streisand and so on. Her influence on my music choices in life has been incredible.
« I love to play the music I grew up with »
Q. Do you think that the American rock scene of 70s & 80's is back?
A. I don't think it ever went away, but I think personally as I've got older I tend to go back to familiar artists and classic albums. I love to play the music I grew up with, because it always reminds me of a time and a place when I was growing up. I love James Taylor, America, Hall & Oates and the Eagles. But then again I love music, so my taste isn't just limited to west coast music but just great music of all kinds.
Q. What do you think about the new French generation groups like Geyster or Louis Lake?
A. I love Gael's Benyamin's songs in Geyster. He was my first ever interview for West Coast magazine and he was wonderful in giving me his time and trust. I love his early concept albums and his own compositions most. And 'Not An Ordinary Girl', his duet with Ed Motta on last year's Knight Games Trilogy, was one of the best songs of 2015. I've also been incredibly lucky to interview Jerome Beuret of Louis Lake too and he was such a cool, delightful guy to talk to. I hope that they are both going to get back in the studio soon to work on some new Nightshift material, because they work so well together.
« I really do believe in supporting artists at all levels »
Q. Is the role of a print magazine essential to help start a singer's or musician's career?
A. That's a difficult question to answer really. You hope that by giving musicians coverage in a magazine like West Coast it will help them reach a wider audience. Obviously people like Michael McDonald, Bill LaBounty and Kenny Loggins have all got a massive fan base already, so it is a real honour to feature them, but they don't necessarily need the publicity that we can give them. But we do a feature in each issue called 'Up & Coming…' which covers relatively new artists or bands that fit into a west coast genre and I'd like to feel that we are helping these artists get some valuable promotion. We have covered Falqo, William Sikström and J.Canady so far and the response has been incredible in helping them reach more people who love west coast music. I really do believe in supporting artists at all levels. If their music is great, let people know about it.
Q. Have you had experiences in the world of the press before this magazine?
A. Yeh, I've written articles before. But primarily I was a songwriter when I was younger and like many writers, I just loved the thrill of creating three minutes of magic with a song. It really is the best feeling in the world! I've always really enjoyed the creative side of writing and always loved reading and writing about music too. So I just felt the time was right to get a West Coast Music Magazine out there, as I, along with so many other people, love this genre of music, yet it is completely overlooked by most of the existing music press. It turns out to have been a massive task, but the support I've had from artists, bands and west coast music fans has been incredible.
Q. Miles Davis said "The music always sounds better when you know who's playing it"*. Do you tend to agree with this philosophy ?
A. I think that it would be very hard to disagree with Miles Davis! If I know a track has David Foster, Jay Graydon or Donald Fagen on it, I'm certainly more interested in listening to it I guess, but there is plenty of great new music coming through all the time. So I guess simply it's more about whether the music is too good to ignore for me! If it's great music, whoever is playing on it, you'll win me over pretty quickly.
West Coast Magazine: Issue 3. Out Now! Le numéro 3 est disponible maintenant !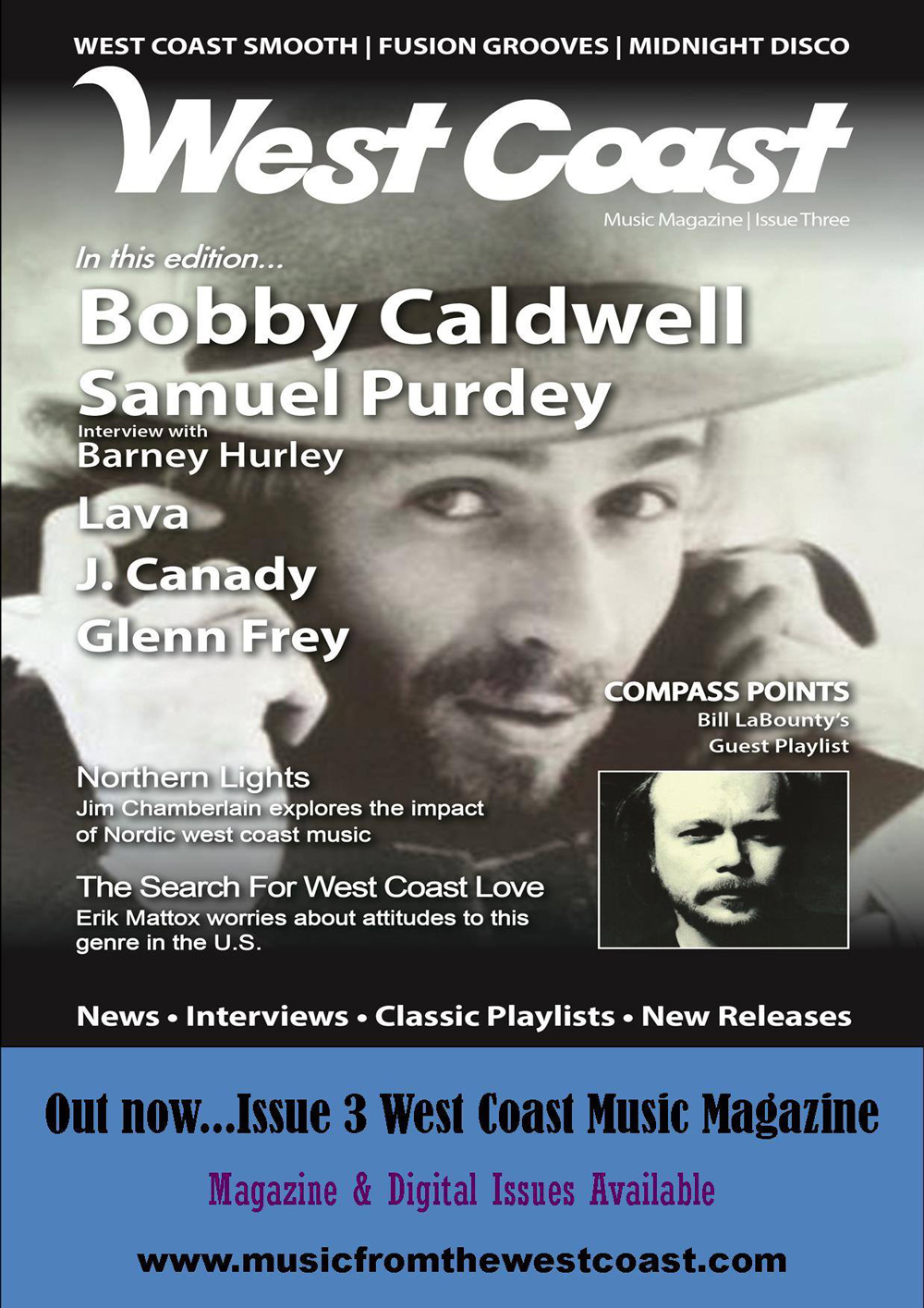 A quarterly music magazine  covering West Coast Smooth, Fusion Grooves & Midnight Disco. We feature music with that classic L.A. & California smooth groove sound from artists, bands and labels from around the world. Plus you can buy all issues of West Coast Music Magazine past and present with one simple click.
© Cover photo: California West Coast, Highway 1 : Thanks to my friend Marianne P. Osberg.
Relecture France | Merci Fabienne
Rejoignez la page Facebook de Fabienne !
English proofreading | Thanks to Brian and Colleen Byrne
* Source: Nile Rodgers cite Miles Davis lors d'un concert de Chic à Amsterdam.